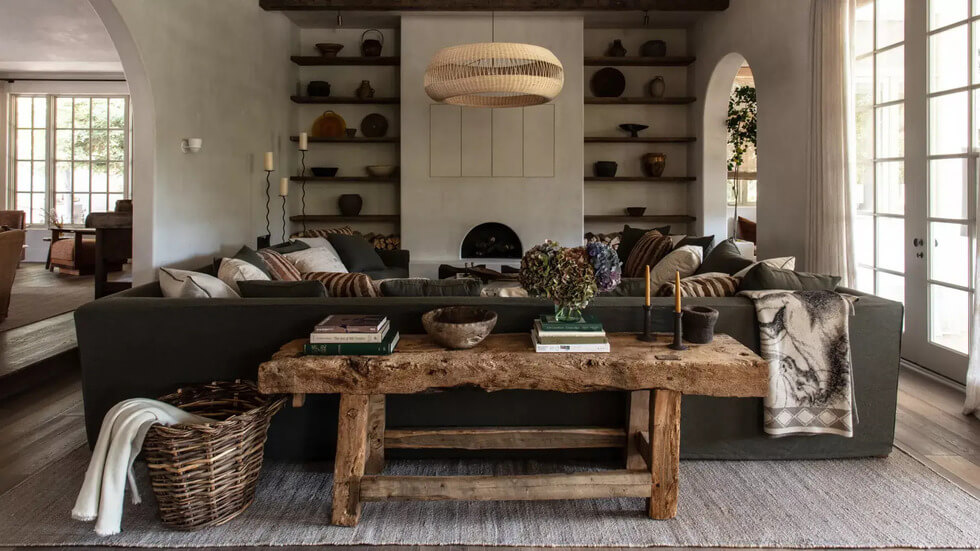 Modern rustic decor has a certain magic to it that gives it universal appeal. It draws on a design aesthetic that's filled with natural materials and is undeniably cozy –these rooms are like a warm embrace; they're cocooning spaces that feel effortlessly stylish. What's not to love?
It's also an interior design trend that some of our favorite designers excel in. Our Instagram feeds are stuffed with beautifully layered, eclectic modern rustic schemes, that feel like they've been expertly curated with these designers' favorite characterful finds.
>Yet, while these spaces feel easygoing, crafting this look isn't as simple as it looks. It requires mixing and matching elements, creating a balance between the modern and rustic textures. We asked the experts on this decor style for their top tips on making a modern rustic scheme work.
1. CONTRAST RUSTIC PIECES WITH MODERN ELEMENTS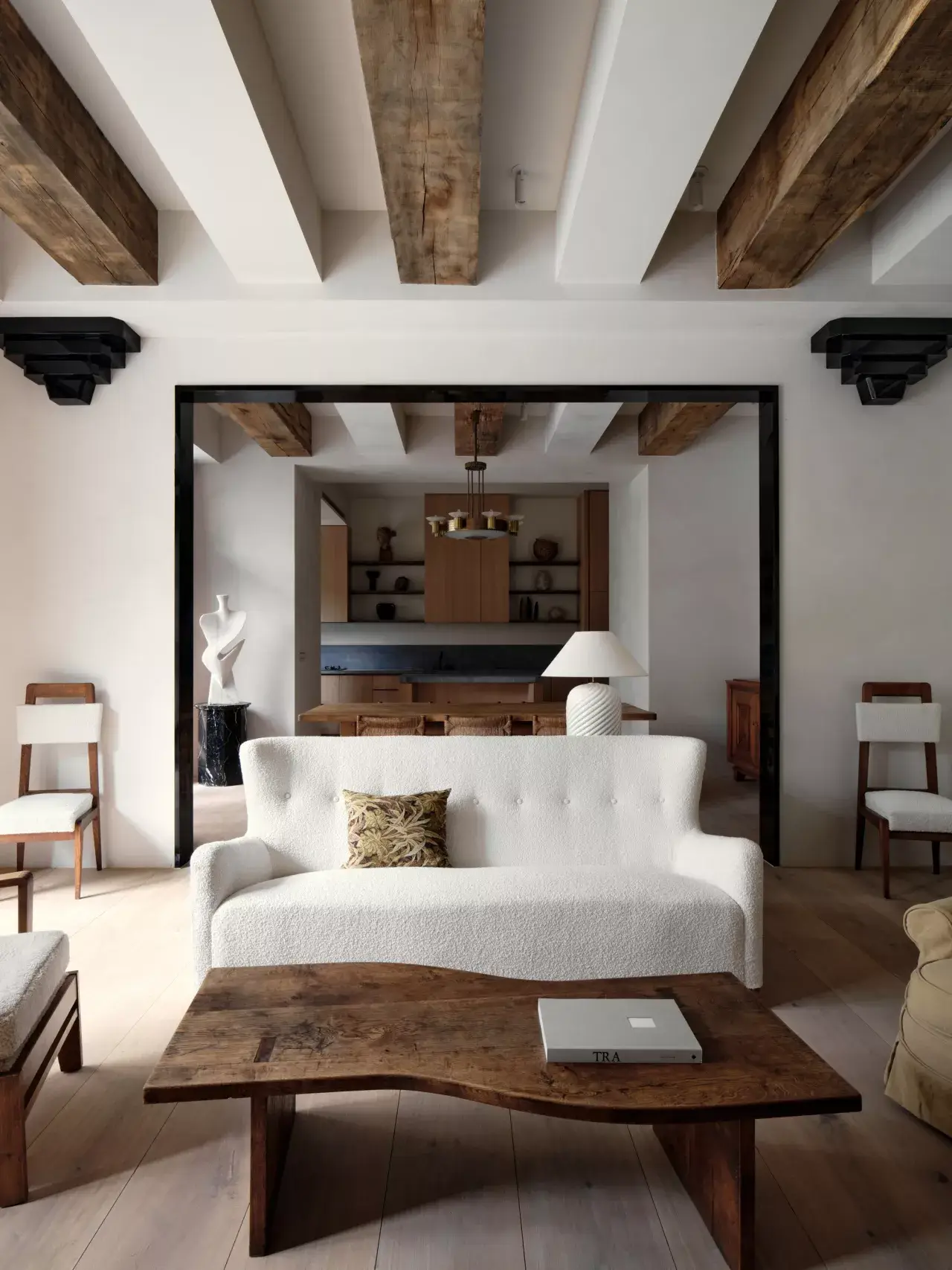 Rustic design elements are perenially popular for the warmth and character they bring to a space, but with that in mind, how do you curate a design that feels fresh and interesting using rustic elements?
According to founder and director of Ecru Studio, Jin Chen, introducing something unexpectedly modern can help to elevate a rustic scheme.
'For this project, we tried to mix materials,' Jin Chen explains. 'Alongside the rustic wood and white beams, we also add some gloss black elements to give a sense of modernity.'
The artifice of the color and finish adds an edge to this modern rustic living room, contrasting against the natural textures in a bold, interesting way.
2. CREATE A RUSTIC BACKDROP WITH THE RIGHT PLASTERED FINISH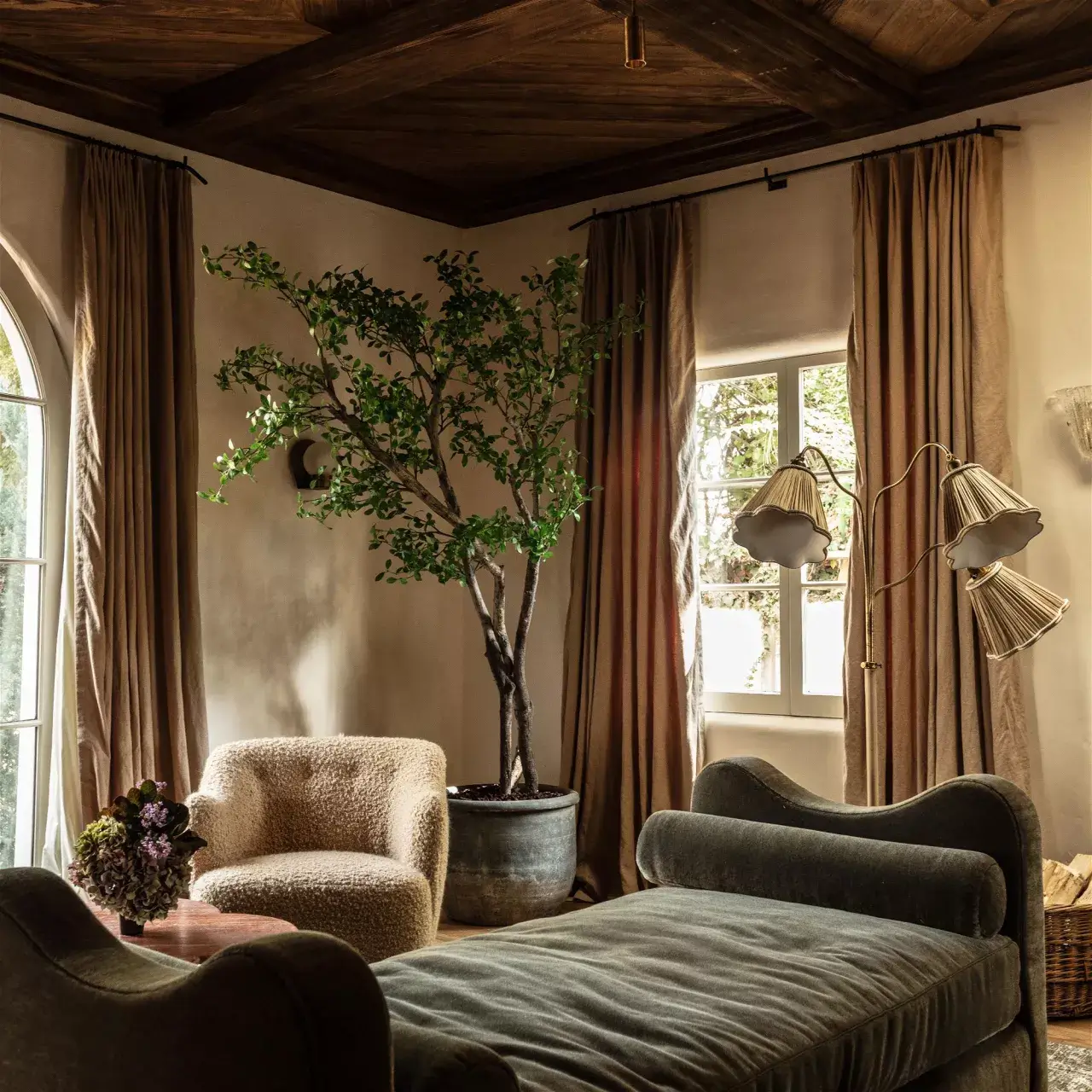 As you might have come to realize, bold paint colors and patterned wallpapers don't feature in the modern rustic aesthetic. Instead, for walls that really speak to this design ethos, it's about creating the right texture.
For interior designer Sarah Solis, founder of Sarah Solis Design Studio, it's the heart of a modern rustic scheme. 'I love plaster, always,' Sarah tells us. 'Hand-trowelled plaster.' An application method such as this introduces imperfections into the walls, not only channeling a laidback 'wabi-sabi' feeling, but introducing textures that catches the light and adds a sense of depth to walls.
3. INTRODUCE WOVEN TEXTURES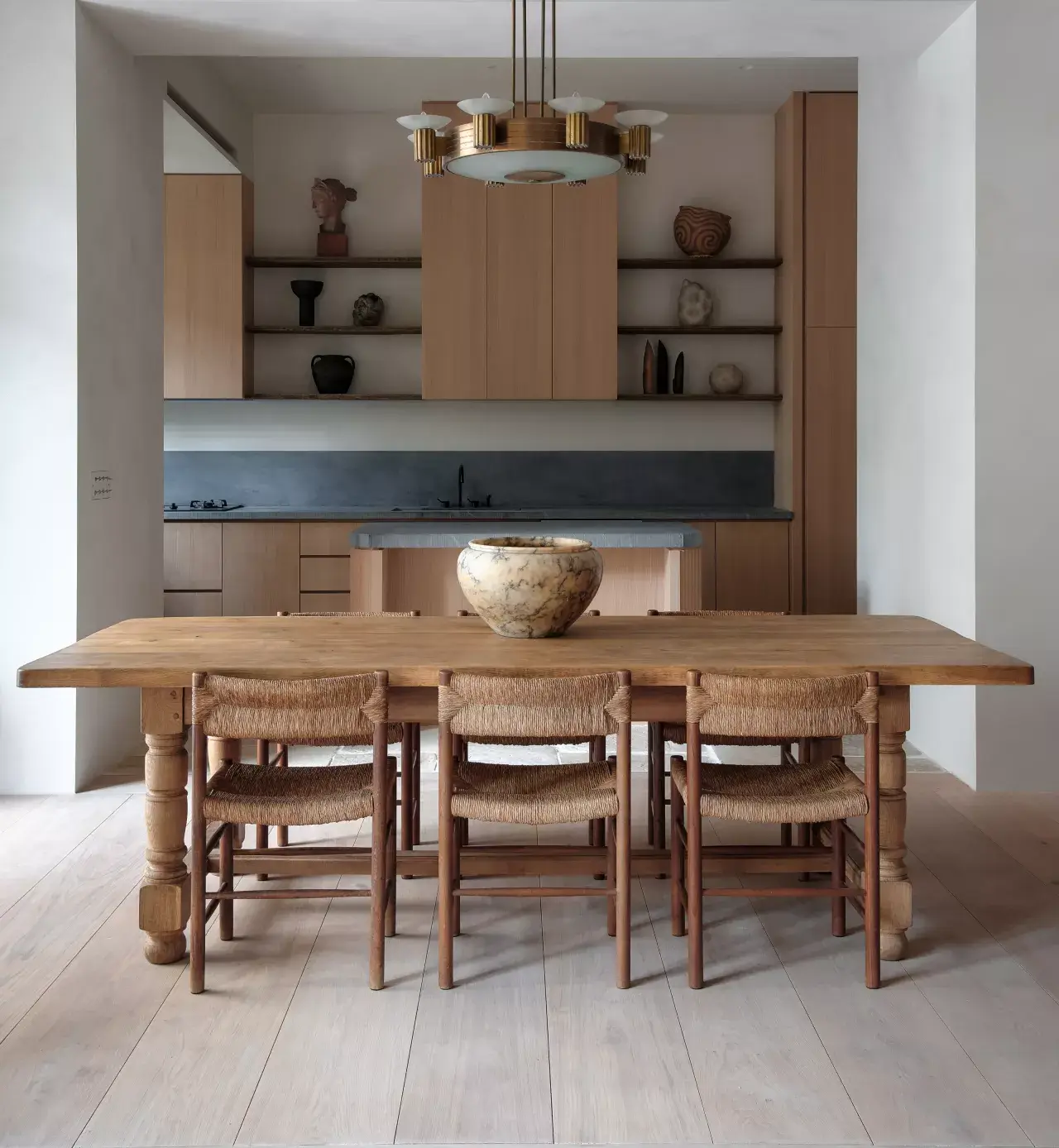 Woven textiles have a lot to often a modern rustic decor scheme, layering a different aesthetic appeal through texture and beautiful earth tones.
'We love woven textures and have been incorporating materials like wicker, rush, jute, and abaca in all of our projects,' says interior designer Jake Arnold. While you might be most familiar with the likes of jute rugs in interiors, there are other ways to bring woven textures into a modern rustic scheme. 'They're most frequently in the form of rugs and lighting, but more recently we have been using a lot of rush furniture frames as well,' Jake says. 'It's a great way to break up upholstery seating groups and is a really warm and inviting material no matter the home.'
4. USE RECLAIMED WOOD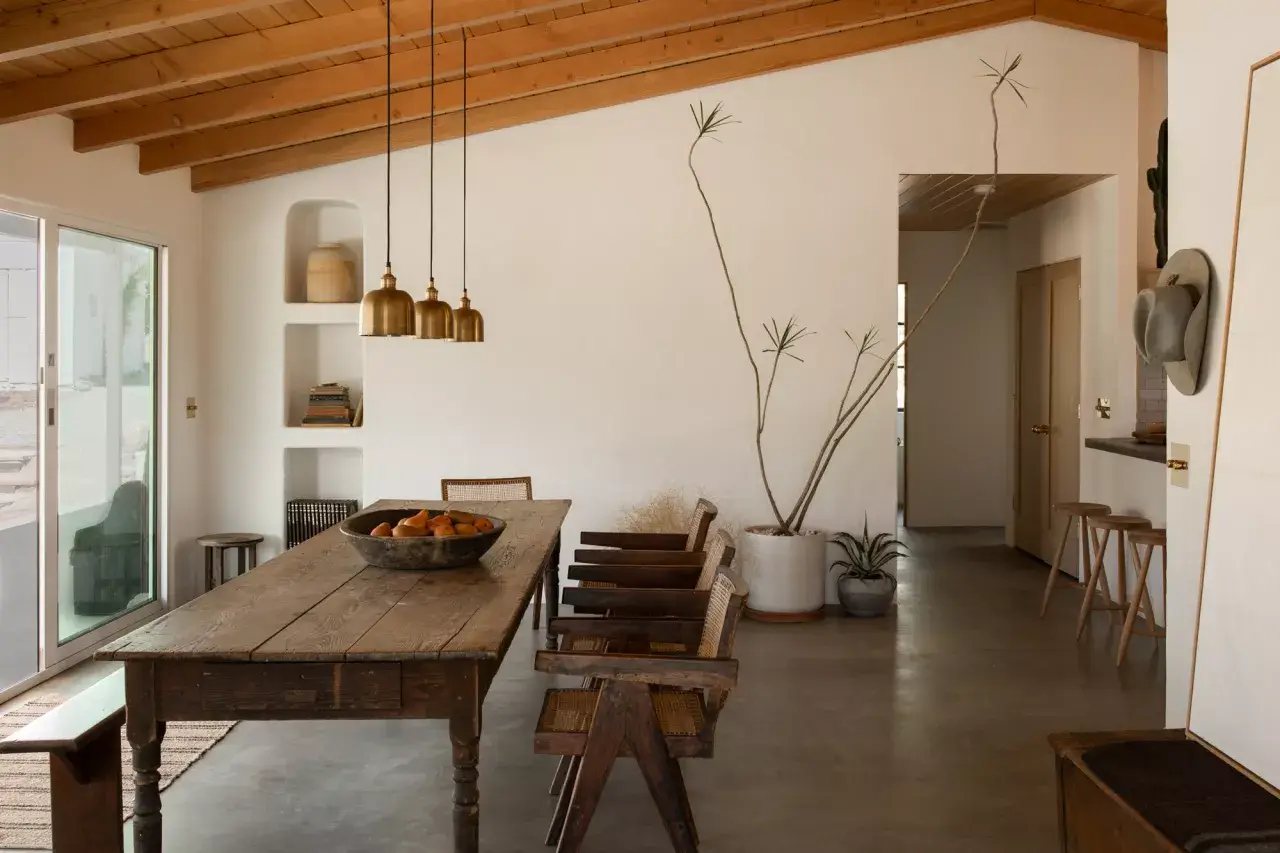 If you're looking for an easy way to bring a modern rustic feel to your space, seeking out reclaimed wood for furniture and accessories can really bring the charm you're looking for, as well as upping your sustainable living credentials. 'Rustic decor often calls for reclaimed or repurposed wood,' explains interior designer Sarah Solis, 'but to keep things modern and fresh, avoid overlaying and putting too many things into the same space. It's all about materiality and balance.'
5. SEEK OUT VINTAGE PIECES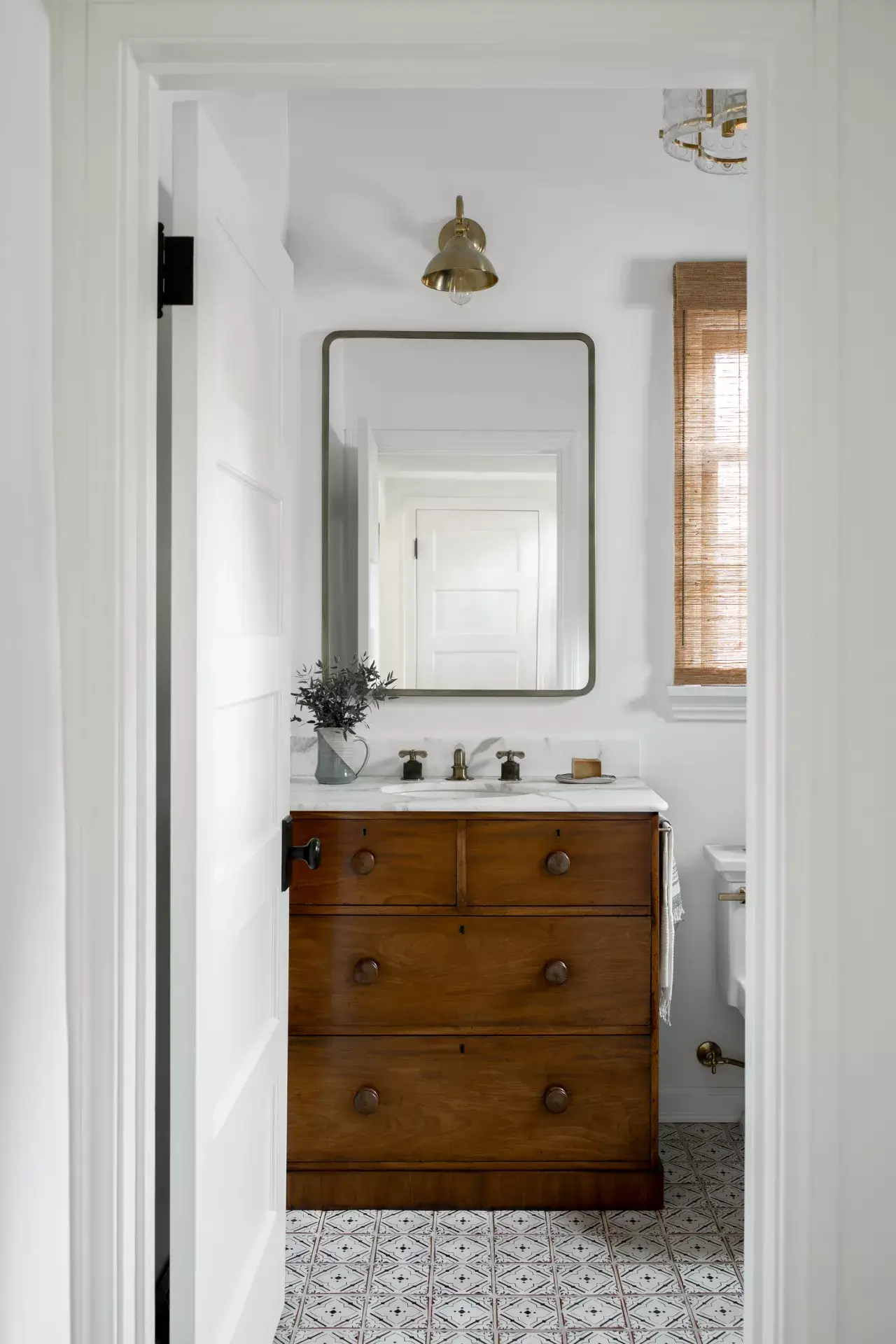 The patina of vintage furniture can give even a simple scheme a modern rustic edge. However, to make the look authentic, you'll need to get to grips with sourcing to find pieces that you really engage with. 'Research is really important when it comes to sourcing vintage,' says Jake Arnold. 'I recommend starting with high end galleries and seeing what pieces of various vintage designers resonate with you. From there, search those designers on other platforms and see what populates. Having knowledge when sourcing is really important so that you can differentiate between the good and the bad.'