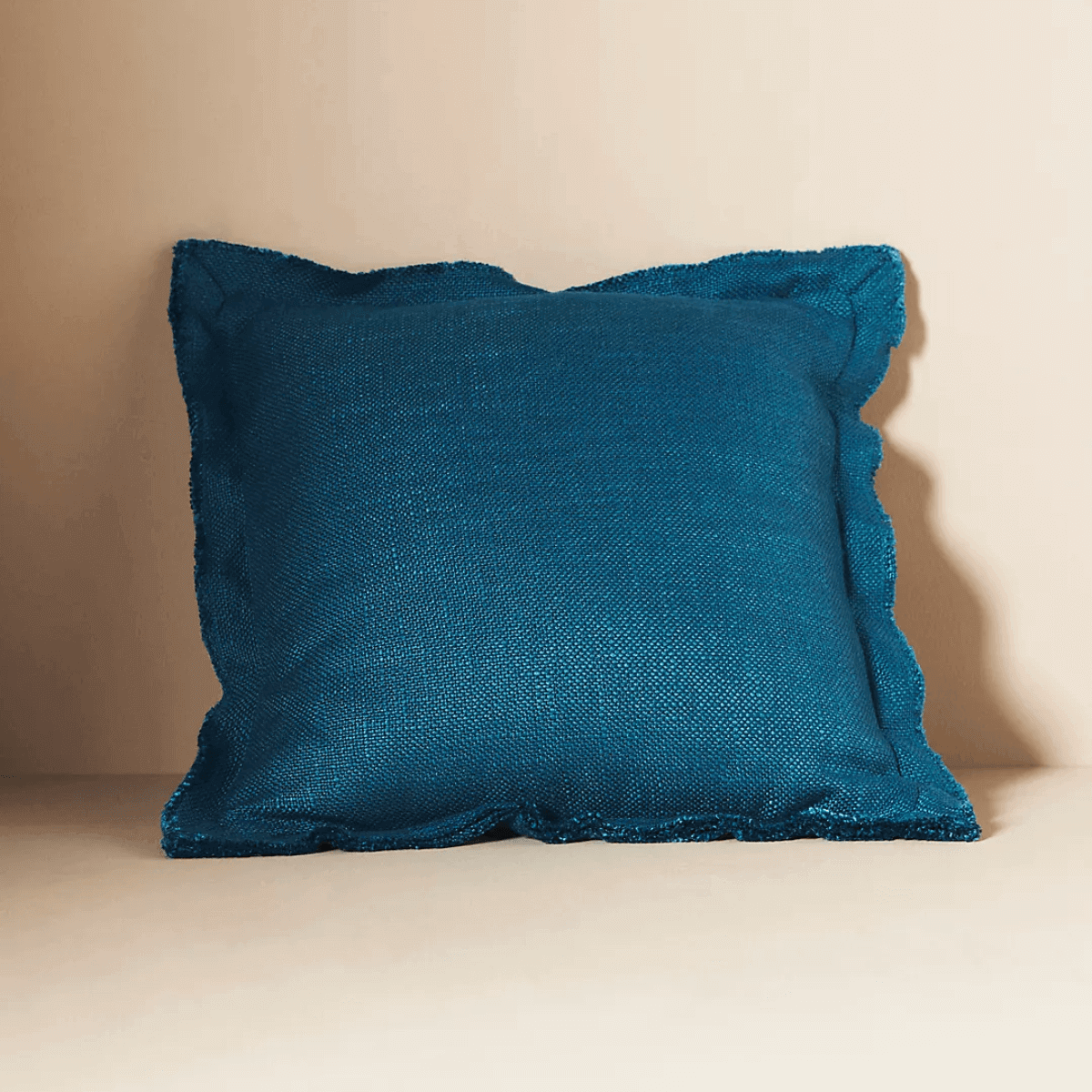 No home is complete without a few of the best throw pillows. They're one of the easiest ways to dress up a couch, add some softness to a desk chair or bench, or introduce more color to your mattress. The only hitch: Finding the right one among the thousands of options out there can be a journey, to say the least.
So, what makes the perfect throw pillow? They should balance great design with comfortable materials. Price is also an important factor—nothing should be too expensive, but it's worth paying a little extra for a piece of decor you'll use every day.
Anthropologie Luxe Linen-Blend Pillow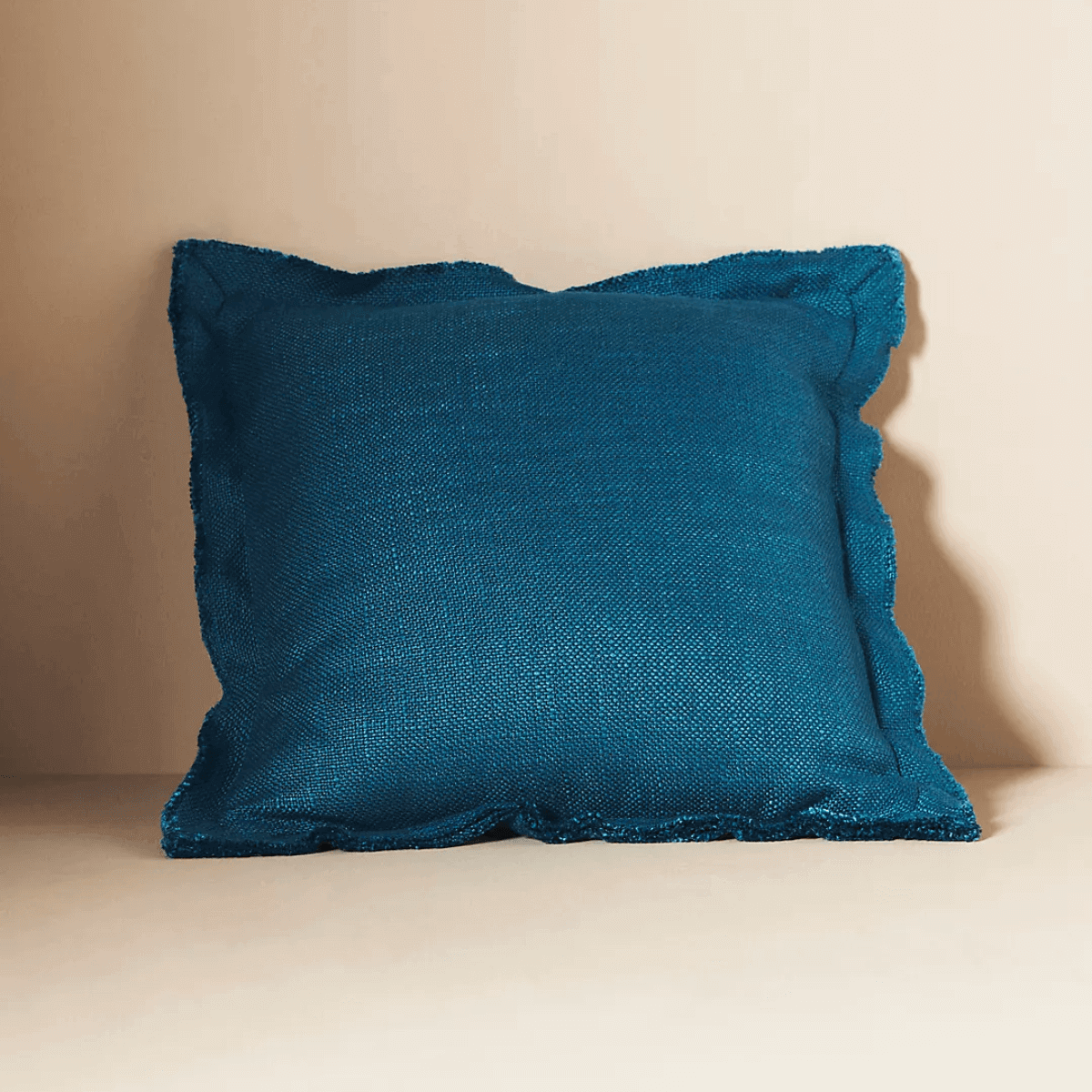 Anthropologie's silky-soft pillow is pretty much the ideal throw: It's textured, extra comfy, and not too expensive to buy in multiple. Thoughtful touches like frayed edges and a concealed zipper only make it more luxe. Add a dozen vibrant color options and two square sizes, and you get a bestseller that works in nearly every home.
Monday Moose Velvet Throw Pillow Covers (Set of 4)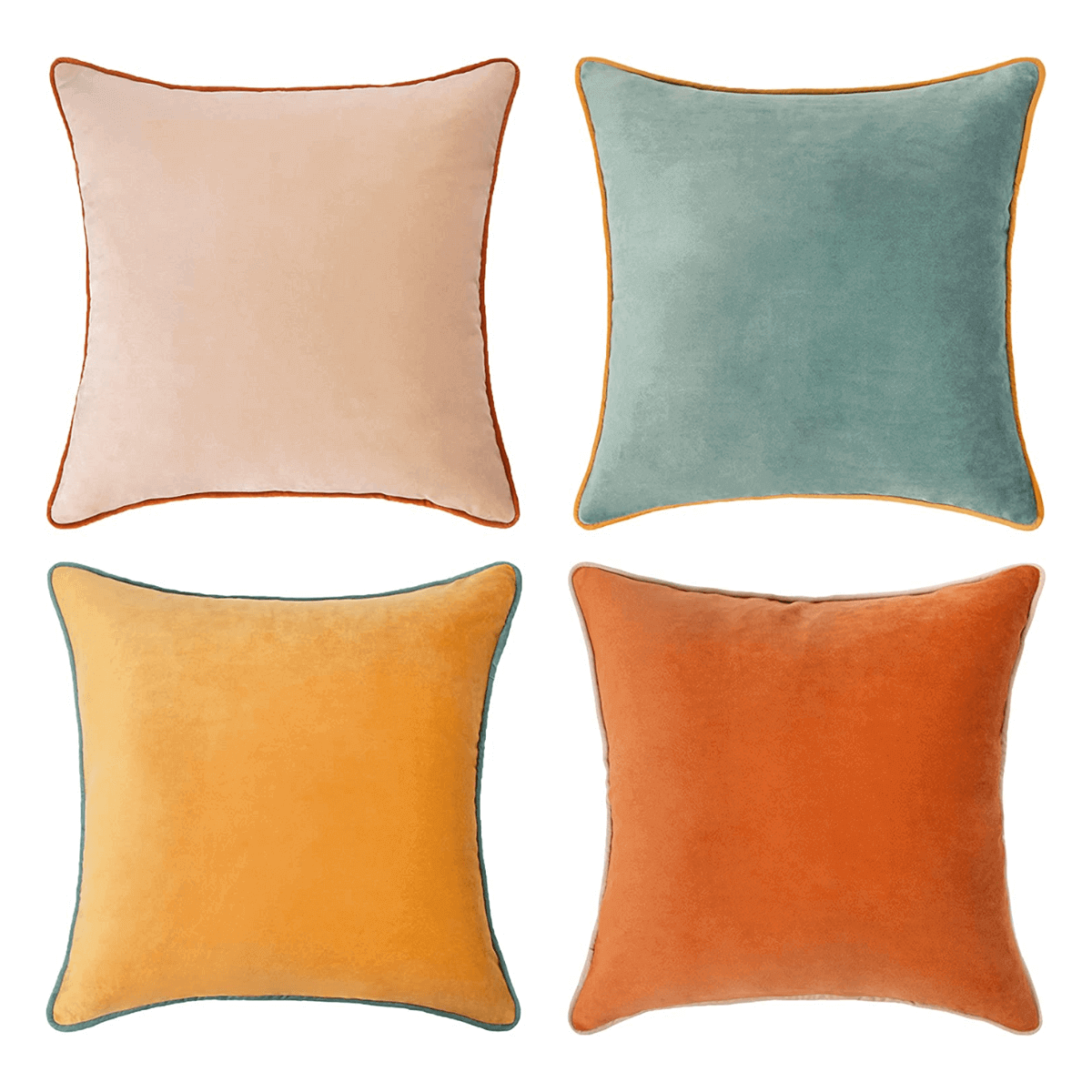 These velvet pillow covers look at least three times as expensive as it actually is. For right around $30, you'll get four pillowcases, each of a different color, all of which feel fresh. Add in that the covers are available in a variety of color combos and sizes. You'll have to pick up inserts separately, but that's a small price to pay for such cute covers.
CB2 Channel Faux Fur Throw Pillow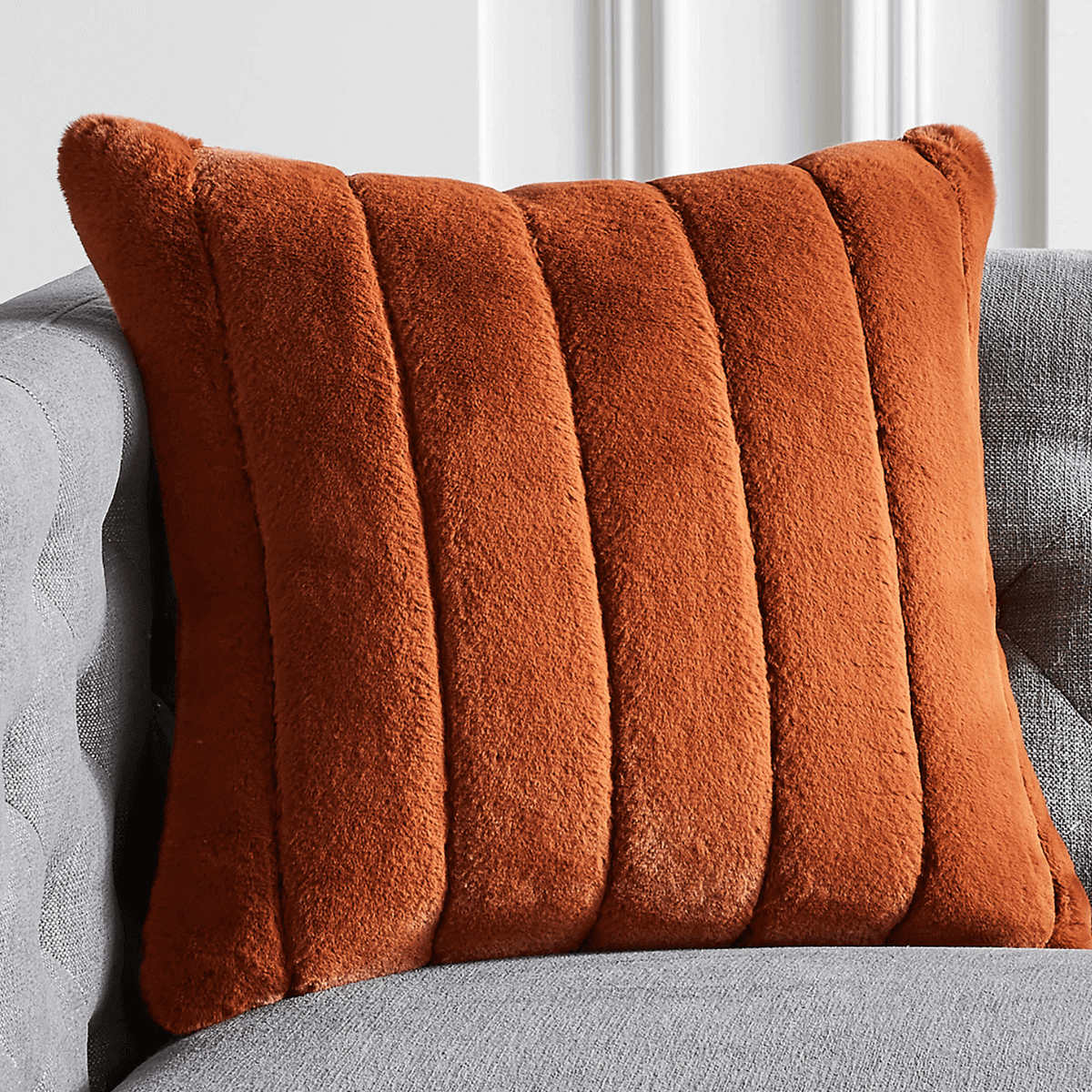 Treat your living room to this opulent faux fur number from CB2, which looks like something you'd spy on an interior designer's Instagram page. It might be boring if not for the channeled topstitching, which adds just the right amount of texture. Layer it with the brand's matching throw blanket for maximum cozy vibes.
Dusen Dusen Embroidered Accent Pillow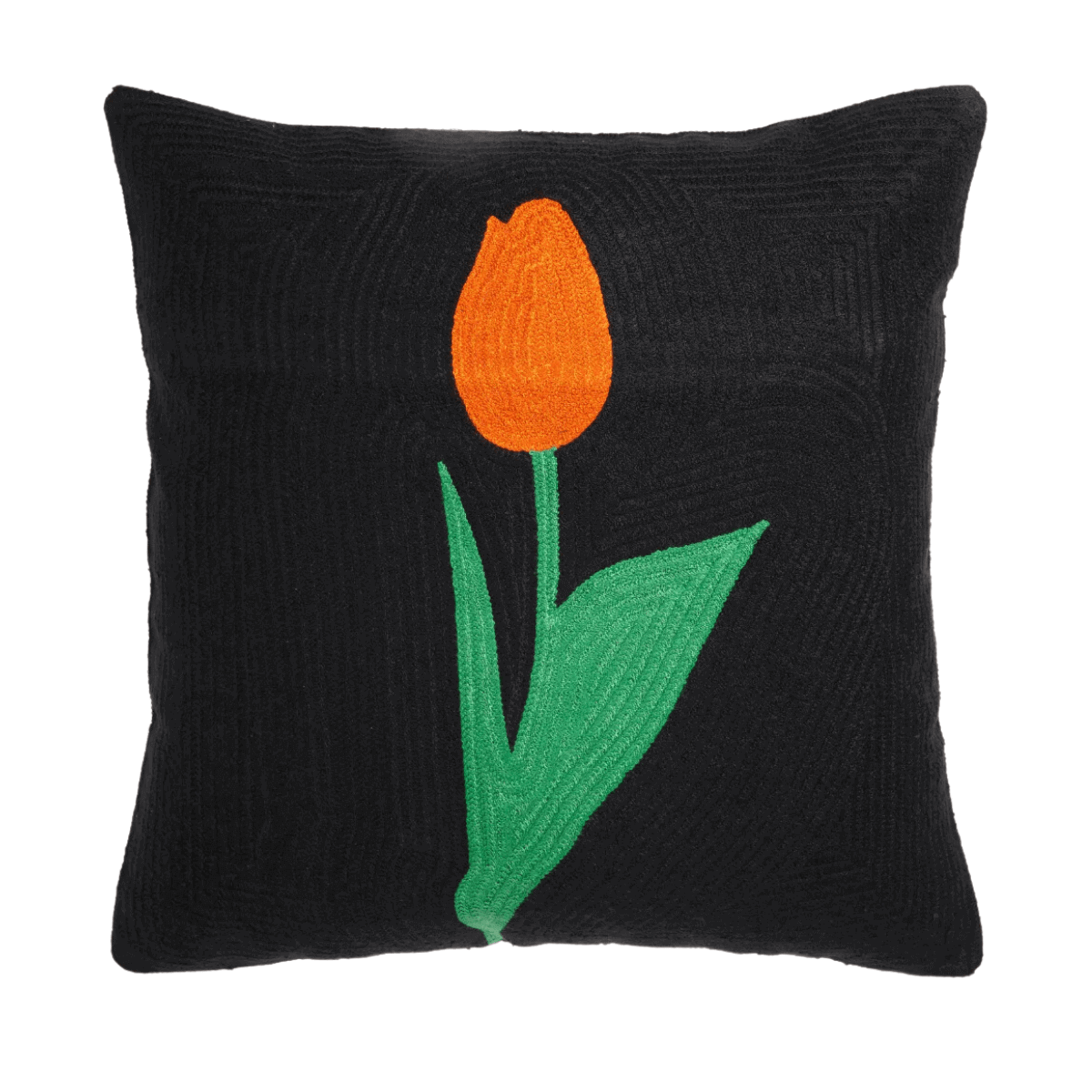 Dusen Dusen is known for its statement-making homewares, and this decorative pillow is one of its best pieces. Both the tulip and the black background are embroidered, creating a striking color palette that'll make your space feel all the more creative.
Threshold Woven Bouclé Throw Pillow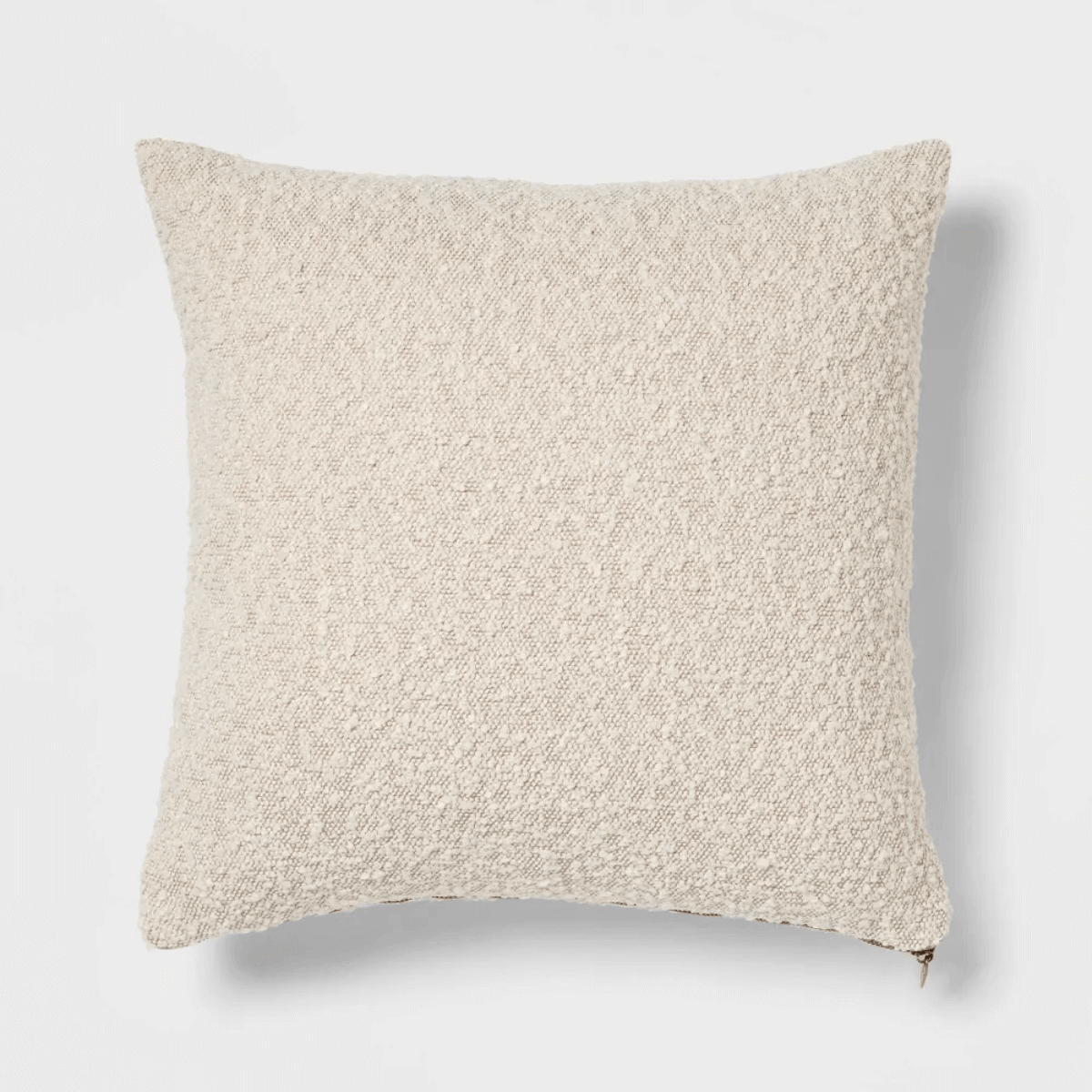 This gem livens up the minimalism of a solid color scheme with a bouclé texture. If your living is awash in neutral colors, this pillow will fit in perfectly—and at this price point, you might as well buy one for every couch and chair you own.
H&M Tufted Wool Cushion Cover
Forget the boring shams you've had for ages; H&M's artsy, abstract cover is about to become your new obsession. It's made from recycled cotton and features a tufted wool design—no artificial materials to be found—that's bold without being overpowering.
Sarah Gordon Embroidered Pillow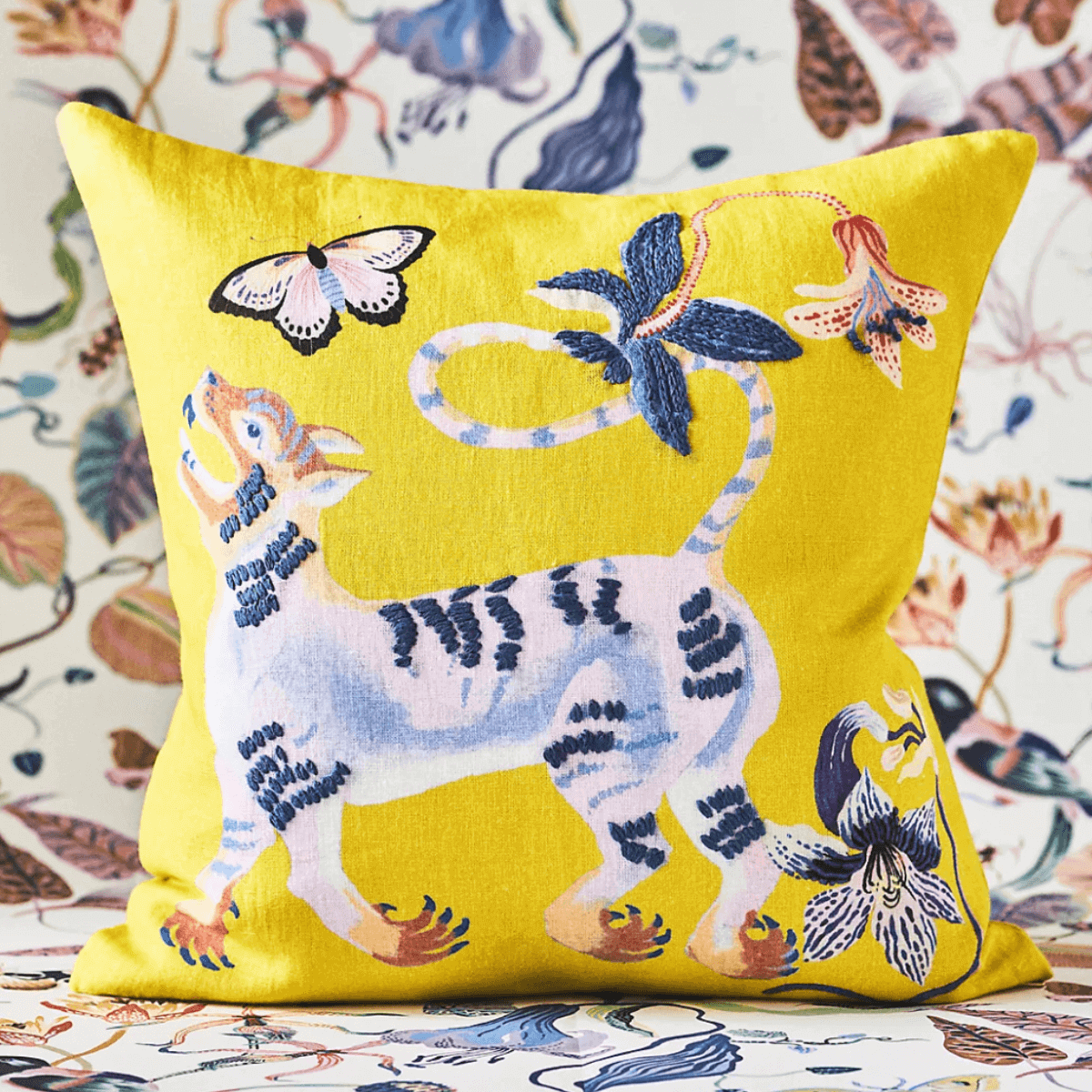 This pillow has some of the most vibrant colors and exuberant designs you'll find anywhere; it almost passes as a vintage treasure. Designed in collaboration with artist Sarah Gordon, it features printed linen accented by embroidery. There are three unique designs (each with its own size) to choose from, but we're partial to this canary yellow standout.