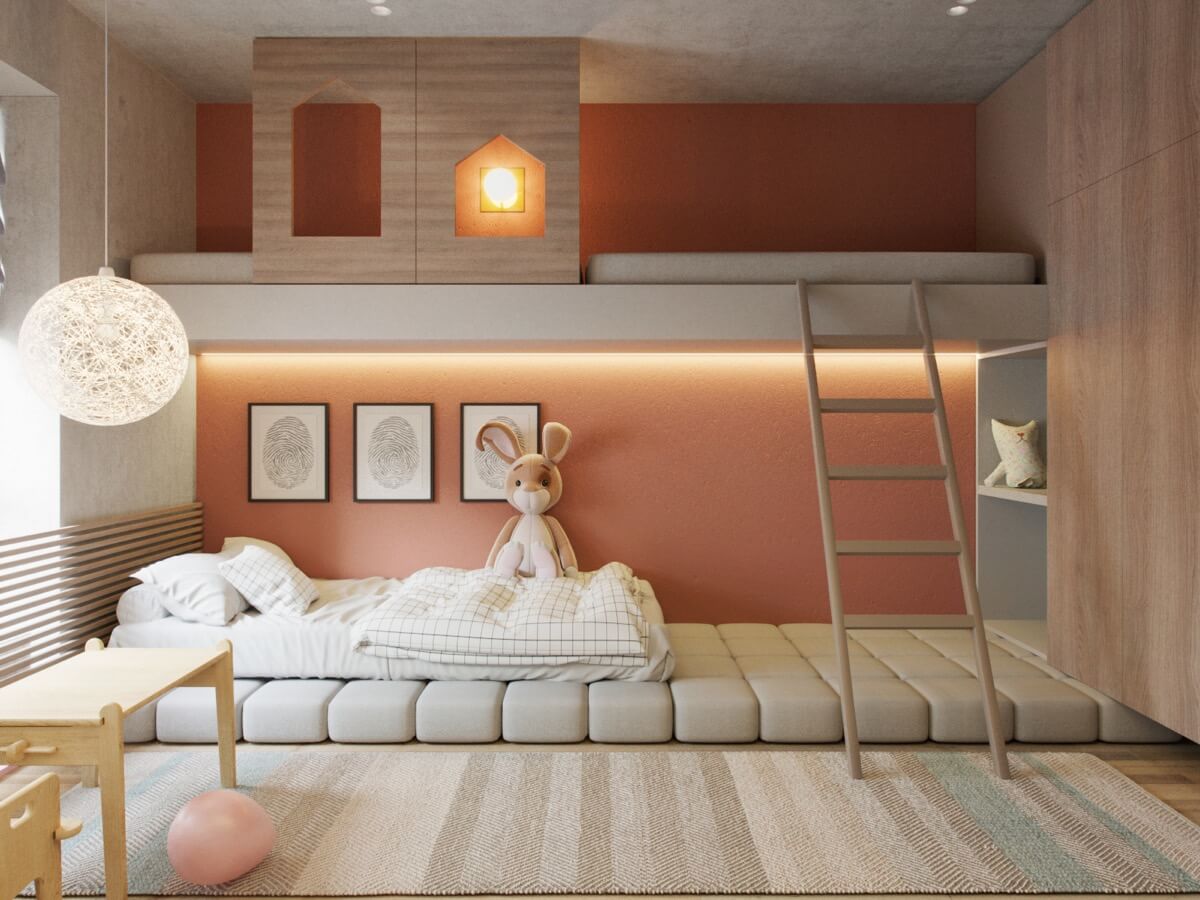 Living rooms, kitchens, and dining areas are the most used spaces in family homes. Often, too, they are designed with adult tastes in mind. Children's rooms, in comparison, can fall by the design wayside. However, the sky is the limit when it comes to decorating a child's bedroom; it's a chance to be creative and have some decorating fun.
While the bedroom may simply be regarded as the room where your child lays his or her head, it also can transform into a playroom, and, later on, a study place and private retreat. Indeed, as they grow older, children's interests, habits and proclivities evolve, which adds a certain complexity to children's room design. This is why it is important that your design –colour choices, furniture, accessories, storage options, and beyond – be accommodating to change.
Nervous? Don't be! We've compiled an excellent collection of decorating ideas to inspire and assist you in dreaming up the perfect room for your young housemate.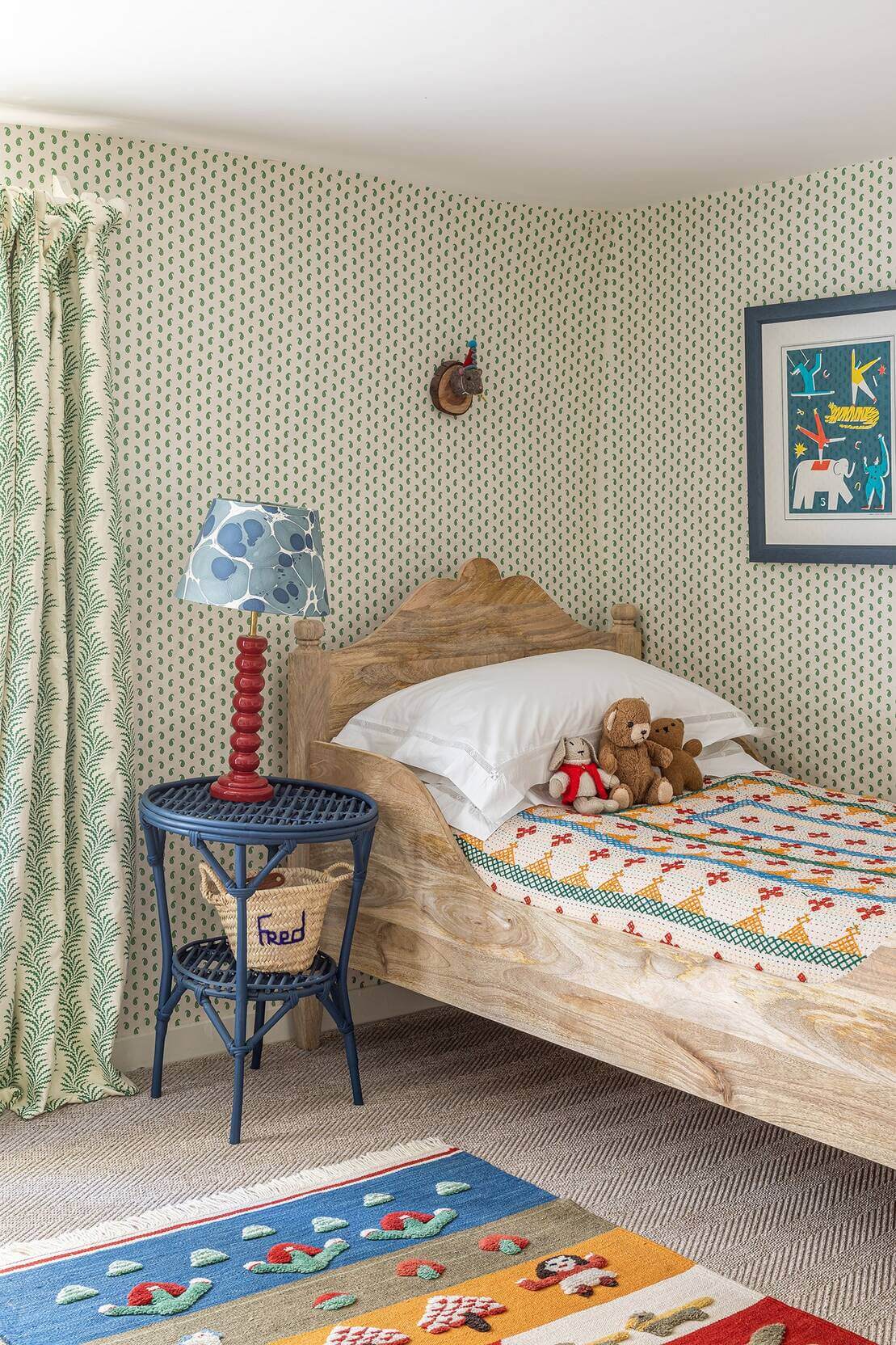 Meanwhile in her son's room at in her Wiltshire cottage, Katharine Paravicini has used a Howe wallpaper, 'Mr Men', for her son's room, with curtains in Soane's 'Scrolling Fern'. The rug is from Mini Knots and the bedcover was bought while on holiday in India.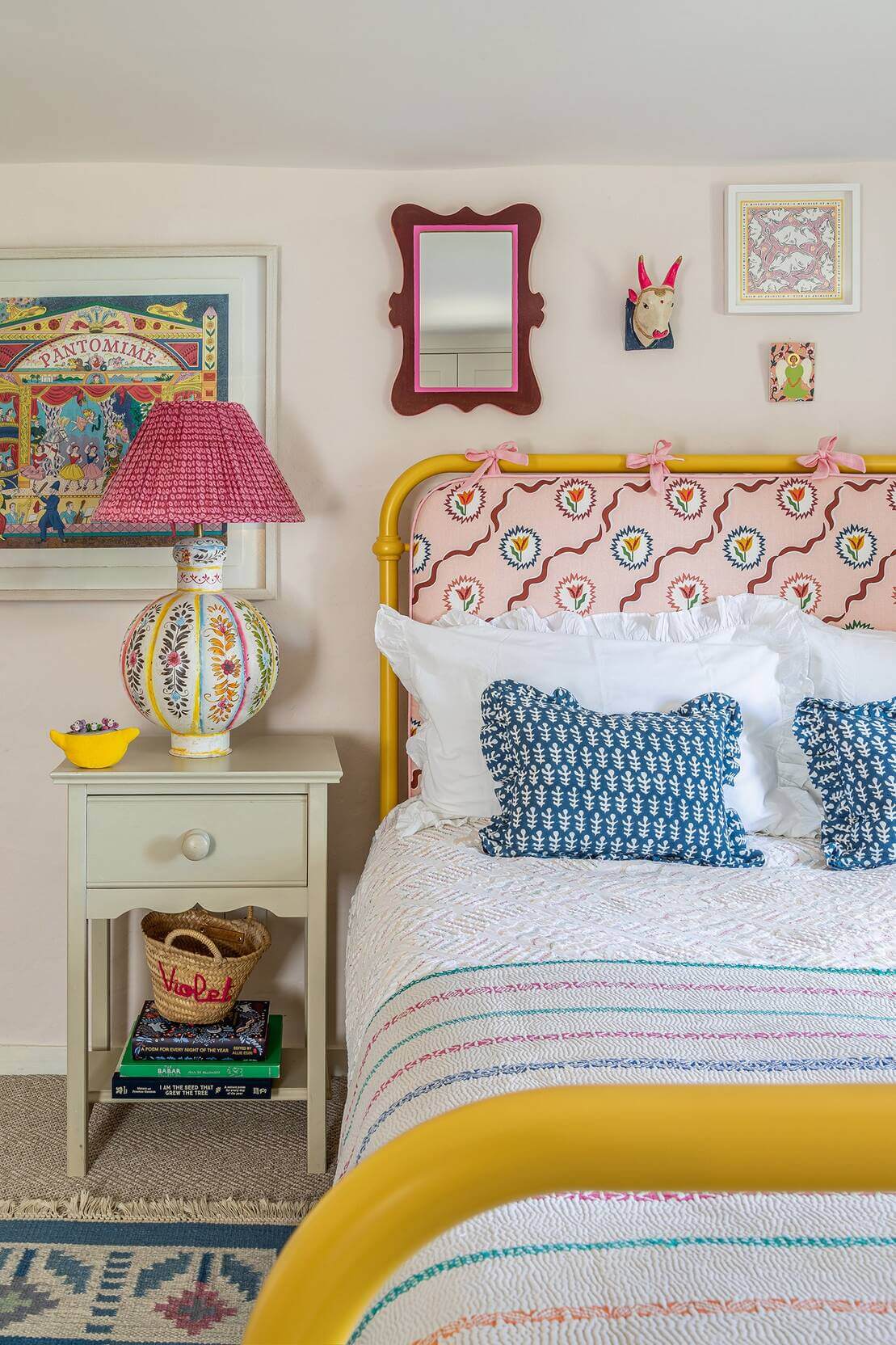 In this bedroom in her Wiltshire cottage, interior designer Katharine Paravicini has warmed up a Feather & Black bed frame with a custom headboard in Ottoline's 'Tulips of Belgravia' fabric. She sourced the hand-painted tole lamp from a supplier in India some years ago.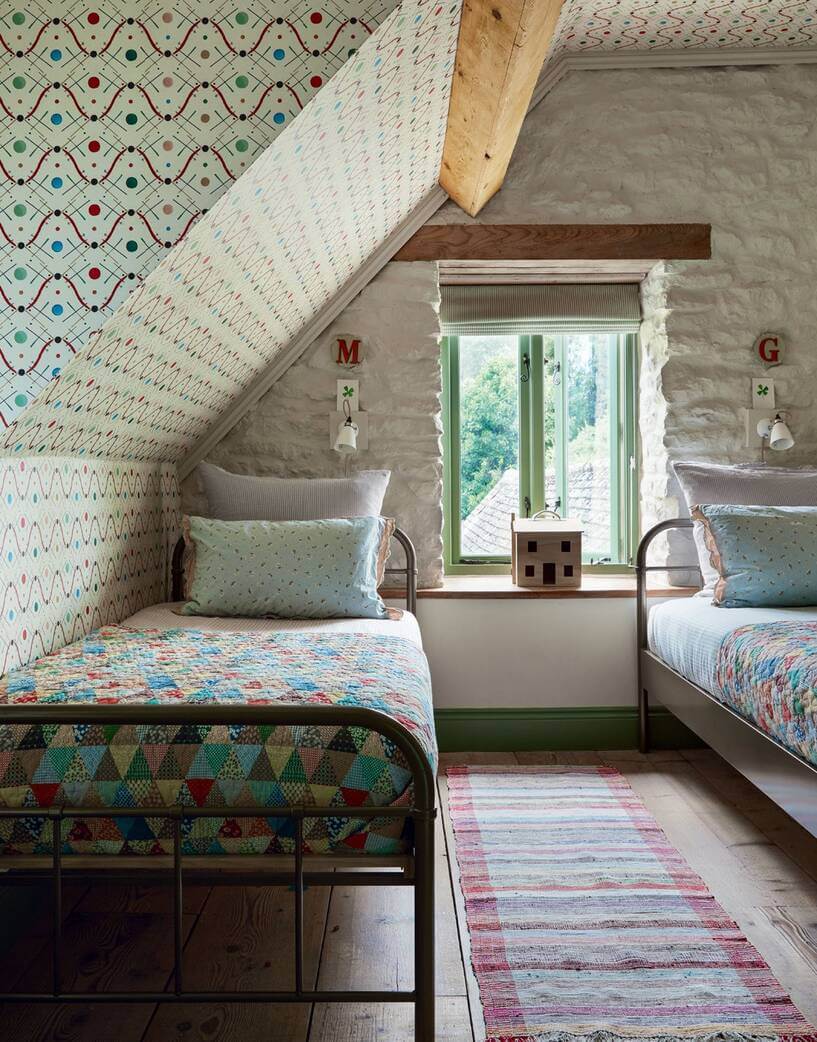 Ottoline's 'Improvisation 1' wallpaper in red sets the tone for this playful scheme in this child's bedroom in Lisa Mehydene's Cotswold home.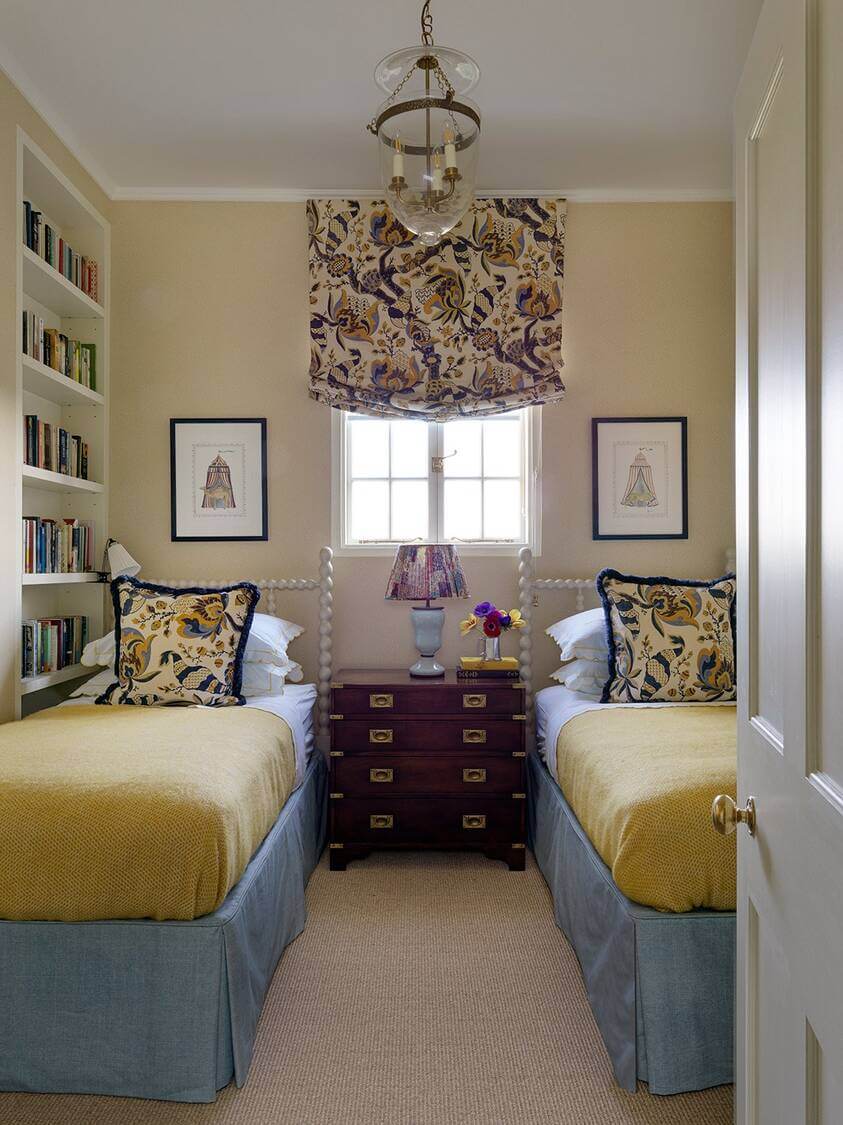 The twin bedroom in this Georgian home designed by Salvensen Graham is a playful space with headboards by Alfred Newall grounding it. The cushions and blinds are Flora Soames' 'Cornucopia', with valances by Fermoie.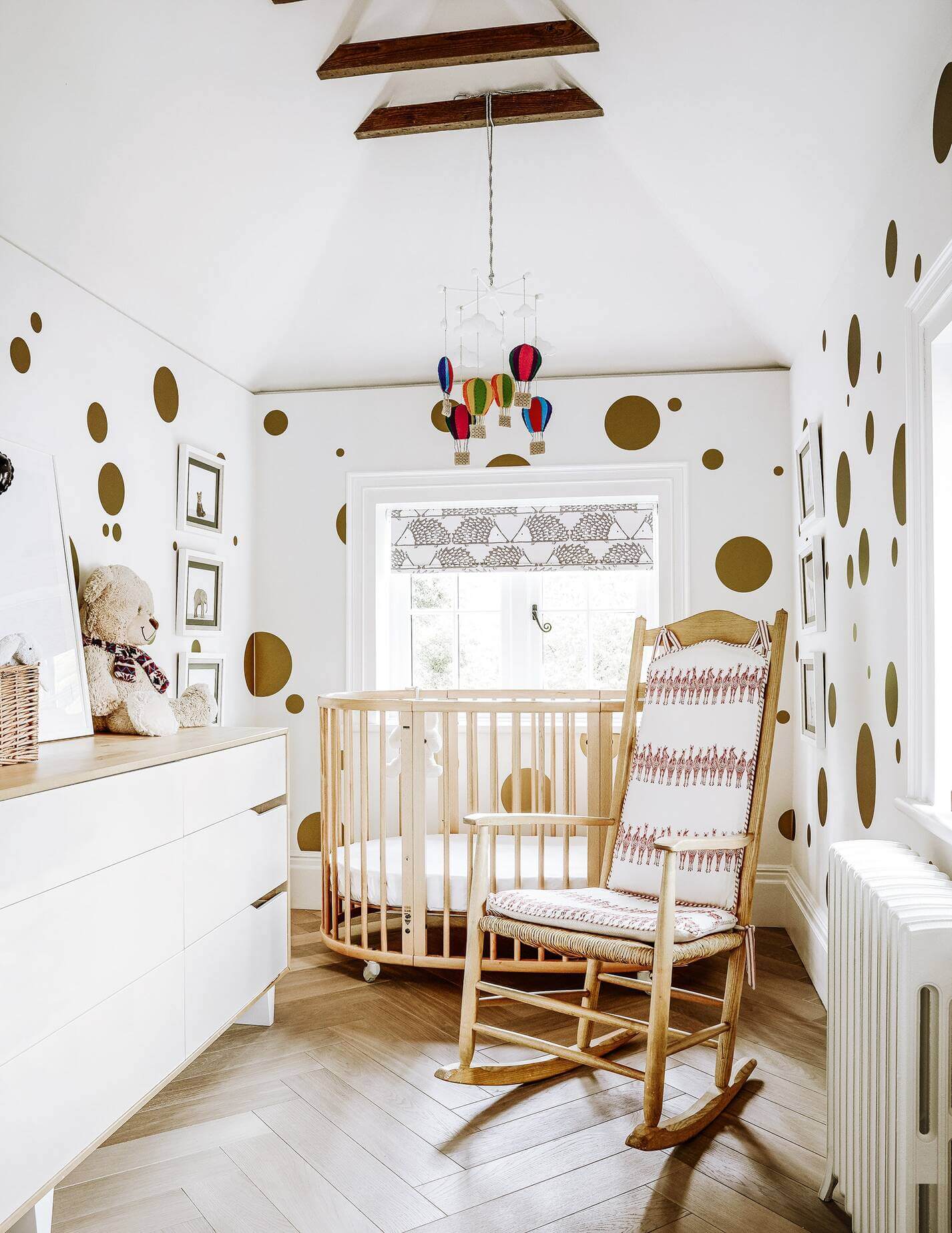 Interior designer Irene Gunter's own flat, in an Arts and Crafts house in south London, is an example of how clever design can make the most of an awkward space. In the nursery, a dropped ceiling was removed to reveal the beams and an LED track was inserted between the top of the walls and the pitched ceiling to shine upwards. The gold spots on the walls are stickers, bought from Amazon. 'I cut them where they meet the windows and skirting boards to make them look more like wallpaper.'
Colour and pattern both enliven and define this family home. The graphic red and white Vivienne Westwood wallpaper in the nursery is far more diverting than any mobile. "Small children seem absolutely riveted by it," says the home's owner, interior designer Bunny Turner of Turner Pocock.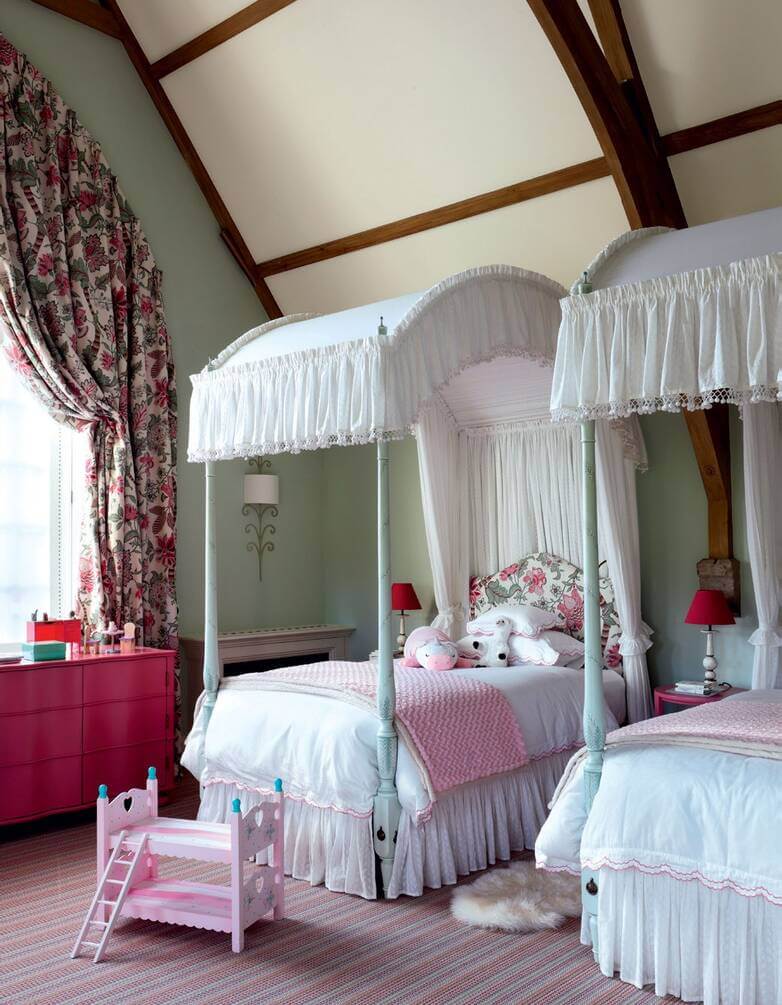 A dream attic bedroom for a little girl in a London house designed by John McCall. John made a pair of curved four-posters and, after searching for a simple cotton pom-pom trim to edge the voile hangings, he found an Indian artisan who makes fringe by hand at her kitchen table. The headboards and curtains are in 'Banyan' green/pink linen from Bennison Fabrics.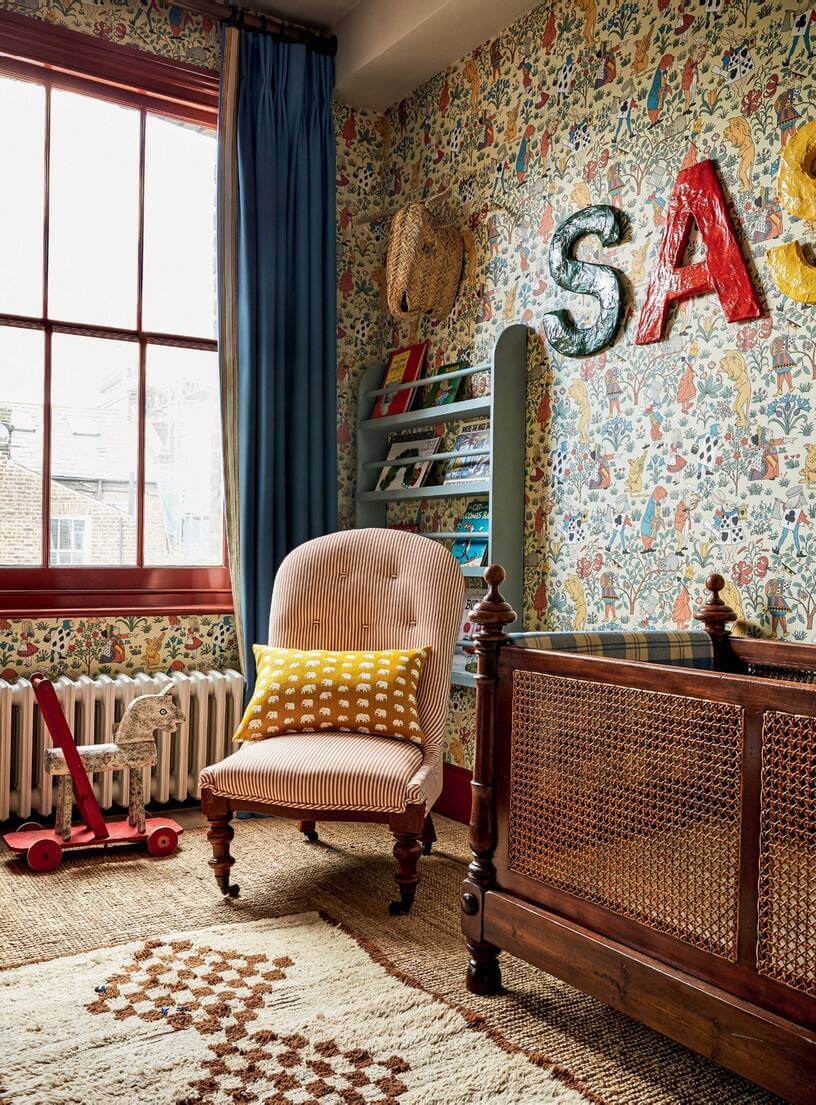 The Queen's Park house where Lonika Chande lives with her husband and son is filled with rich colour and pattern. Papier-mâché letters from Edit58 spell out Sasha's name on 'Alice in Wonderland' wallpaper – a Thirties design by CFA Voysey from Trustworth Studios. A Berber rug and woodwork in Farrow & Ball's 'Picture Gallery Red' full gloss add warm tones and texture.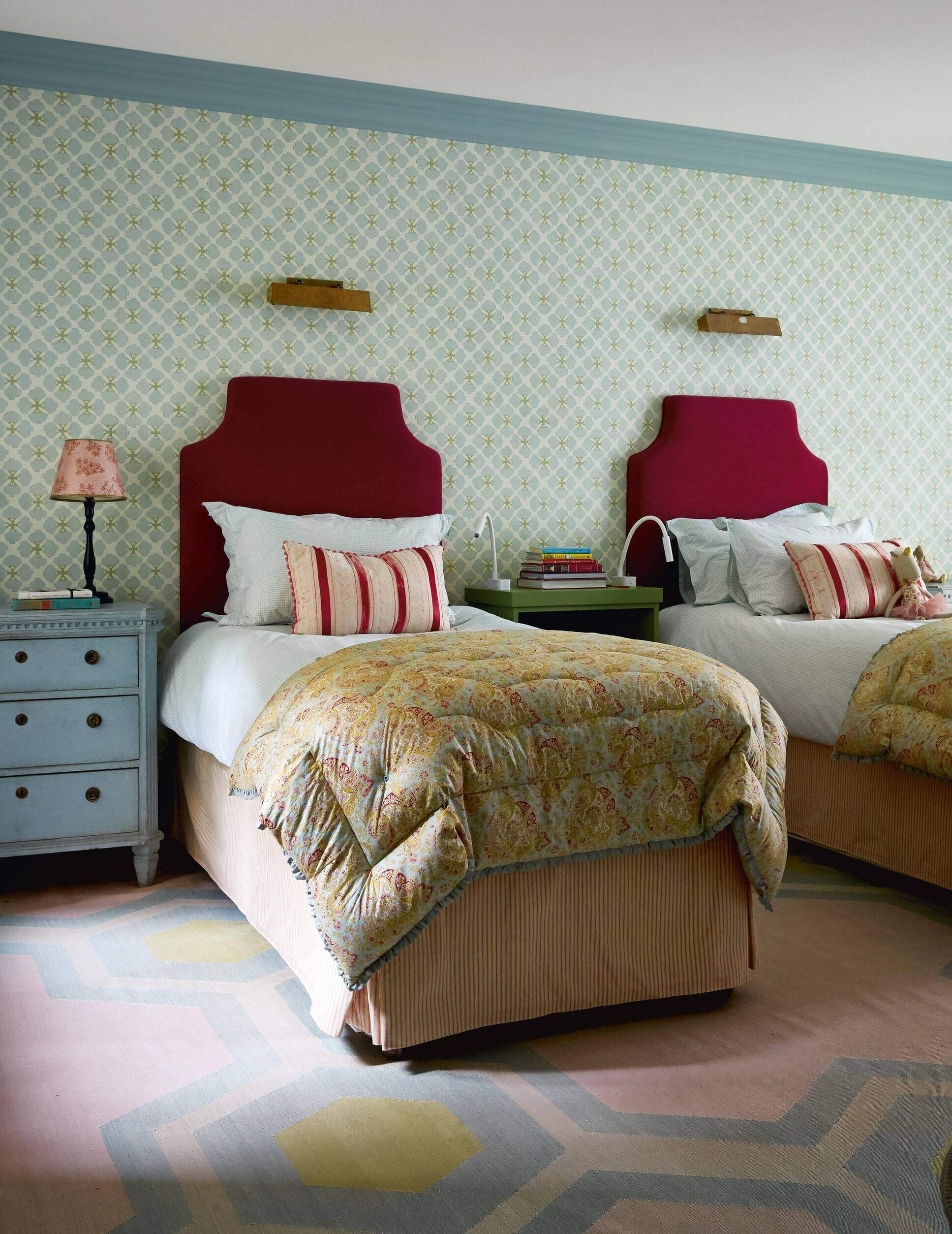 Nicola Harding created a sophisticated children's bedroom in a 19th century London home. The curtain fabric is by Tobias & the Angel, which also made the shade seen on the Pooky table lamp. Felix Lighting Specialists made the wall lights. 'Sakura' wallpaper in sky by Galbraith & Paul and a Vanderhurd rug provide a foil for a dark pink 'St Bernard' armchair from Howe and custom-made headboards covered in a matching fabric from Claremont.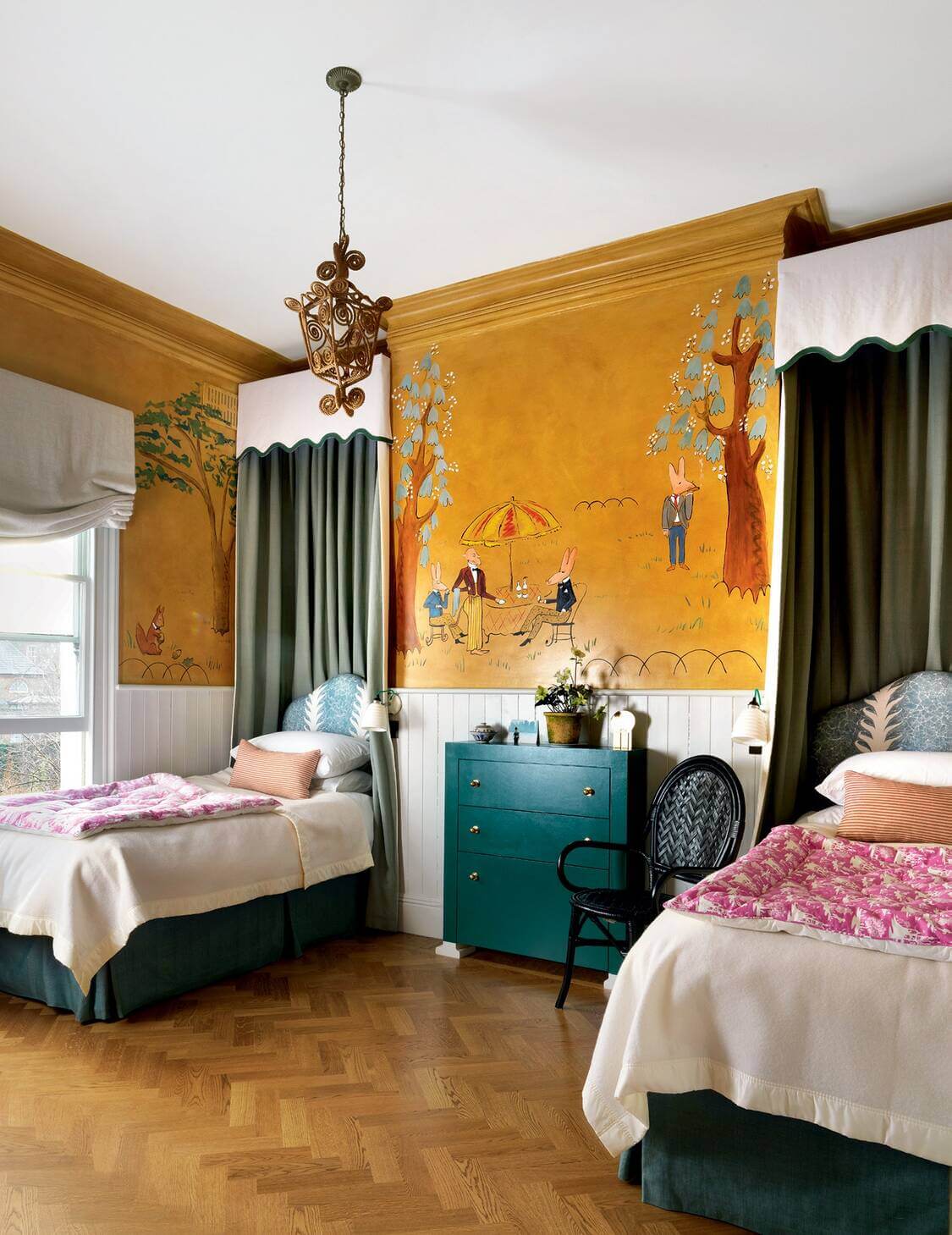 This striking mural, based on one in Bemelmans Bar at The Carlyle hotel in New York, provides a playful backdrop in designer Beata Heuman's daughter's room. Clever use of space abounds in the room – twin beds, with half-tester canopies, slot neatly into the two alcoves, while the central, built-in chest of drawers extends into the wall to the back of the chimney breast.