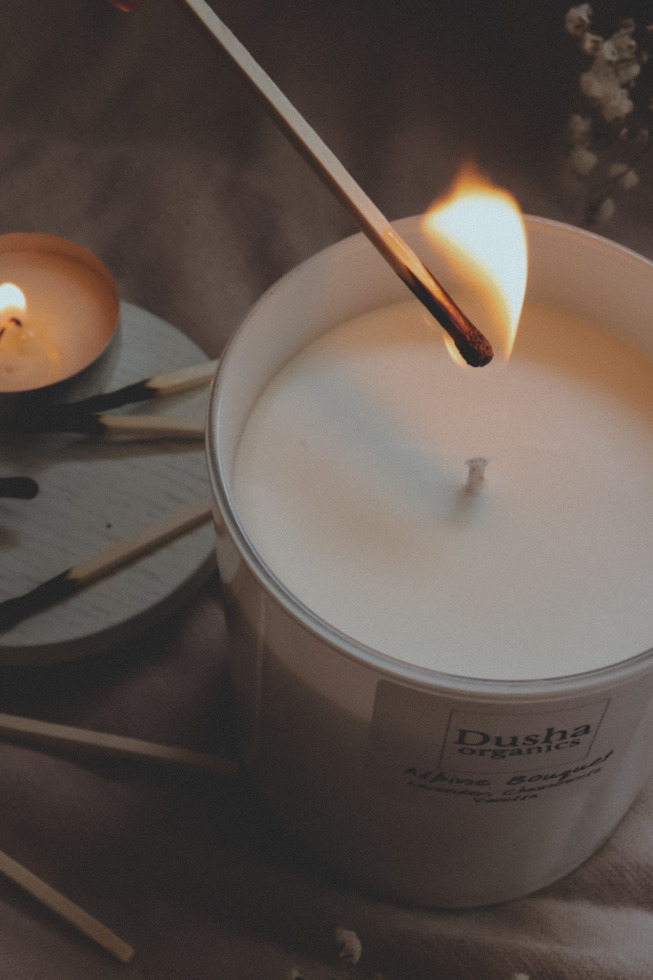 If you're a candle lover, consider the following rooms as an excuse to fuel your obsession. The 20 spaces we've highlighted below prove that there are so many innovative ways to use candles as decor all throughout the home—scented, taper, pillar, you name it, the choice is entirely yours. Truly, when it comes to candlelight, no room is off-limits!
While we certainly witness an influx of candles throughout the home during the holiday season, keep in mind that candles can (literally) shine in your space all year long. Ready to get decorating? Keep reading to see how others have seamlessly integrated various types of candles into their houses.
Decorate the Dining Table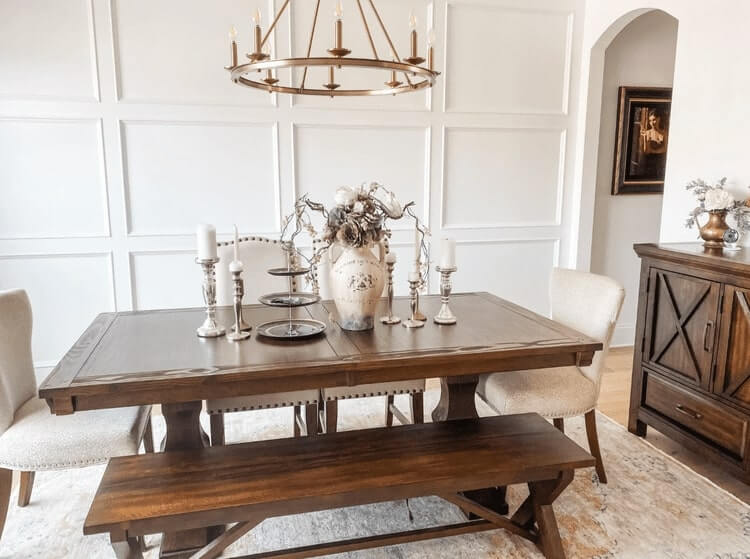 Candlesticks of various sizes shine on this dining room table. Candles are excellent components of a tablescape all year long and will be even more key during the winter holidays. Don't be afraid to cluster a few as seen here.
Add Vintage Glam to the Bar Cart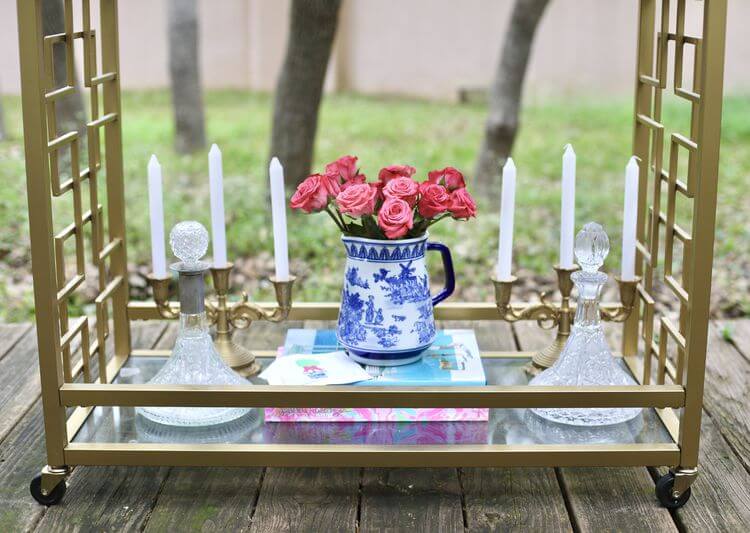 Bar carts certainly don't have to solely be for housing alcohol and glassware. Why not set out some of your favorite candlesticks, too? These candelabras add a touch of vintage glam and will make hosting friends for a happy hour feel way more festive.
Make a Nonworking Fireplace Shine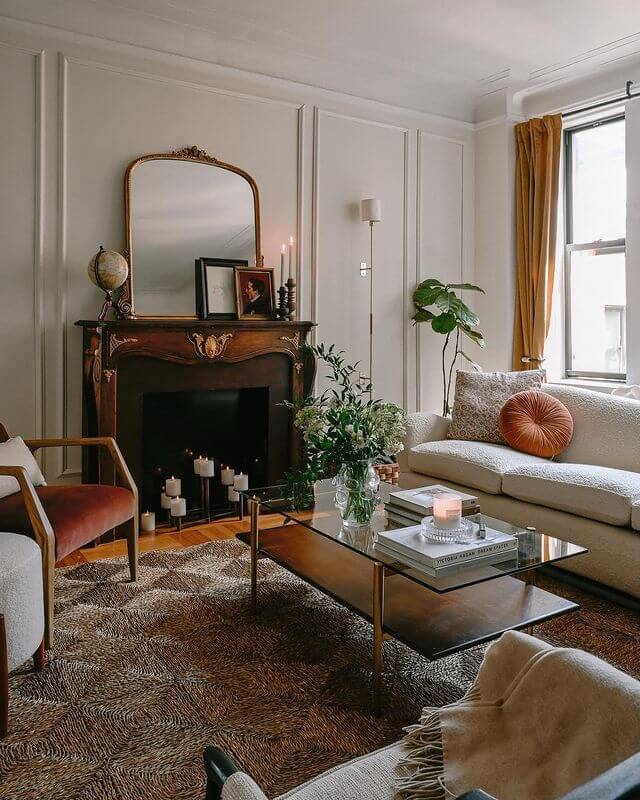 Nonworking fireplace? No problem! Place candles inside to create a welcoming glow. Whether you opt for real candles or faux, battery-operated ones is up to you. The more, the merrier.
Finish Off a Stylish Vignette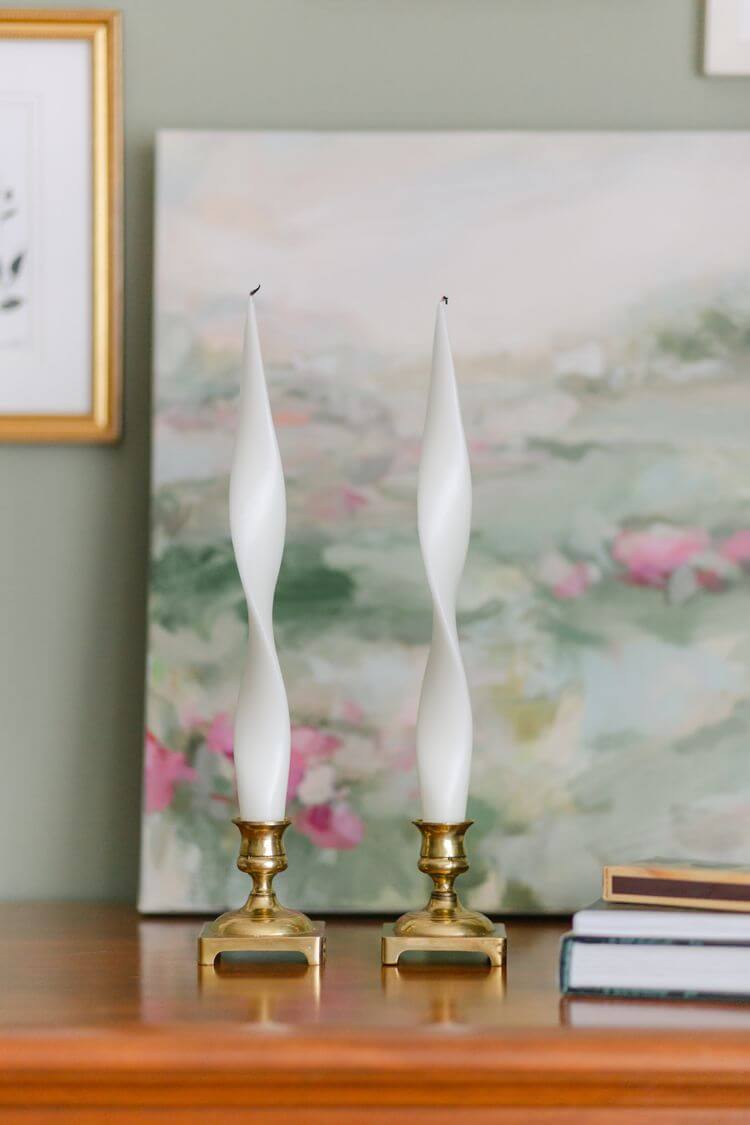 Purchase taper candles in a fun shape and use them to create a charming display on your dresser. These candles are stunning even when unlit and add welcome height to any vignette.
Add Height to a Sideboard or Buffet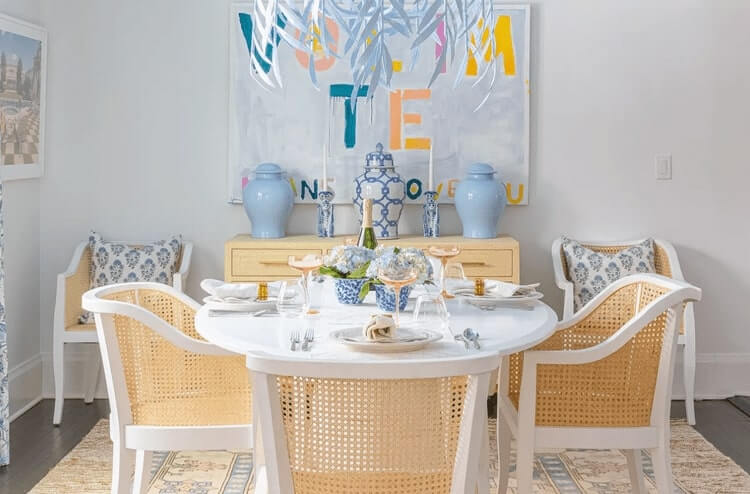 Display tall candlesticks on your dining room buffet table to add some elegance to your main entertaining space. Here, blue and white candle holders fit the theme of the room perfectly.
Relax in the Living Room With a Scented Candle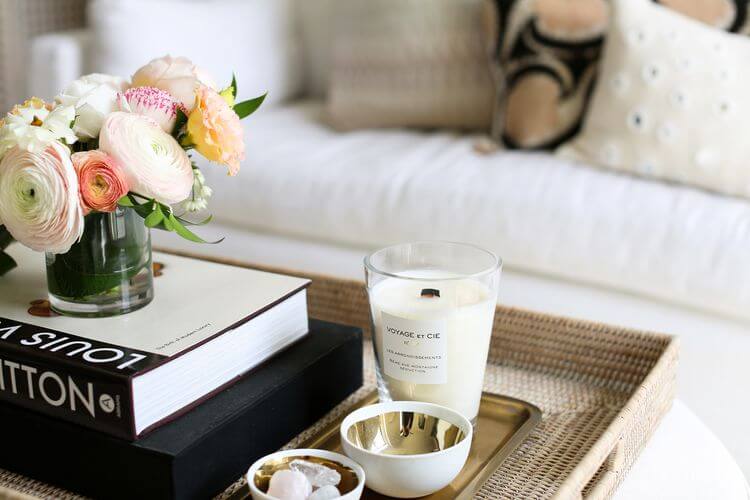 It's always nice to have a scented candle burning as you relax in your living room. Placing small accessories on a tray on top of your coffee table will help your space look more complete. Keep a stylish matchbook nearby, and you're golden.
Go Big With a Dramatic Candelabra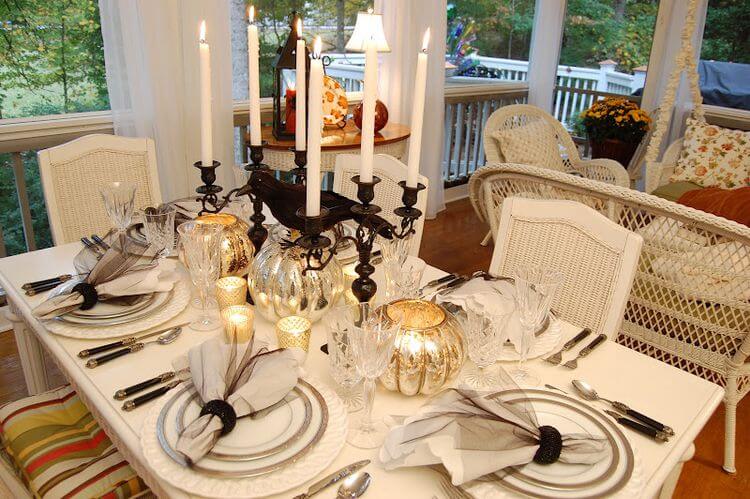 While it's common to group together various candlesticks on a dining room or kitchen table, displaying an oversized candelabra can add some dramatic effect. A setup like this is excellent for when you want to go big and make a statement!
Incorporate Candles Into a DIY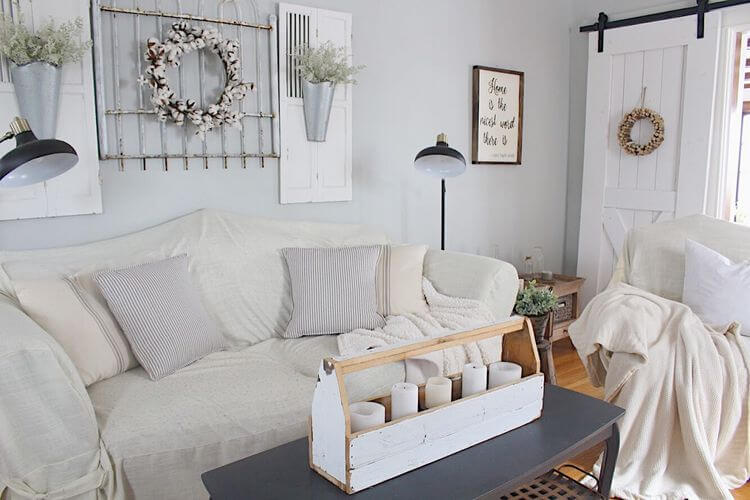 There are plenty of ways to get creative and repurpose household items to use as part of your candle display. Here, an old toolbox houses flameless candles and adds some shabby chic elegance to this living room.
Adhere a Sconce to Your Built-Ins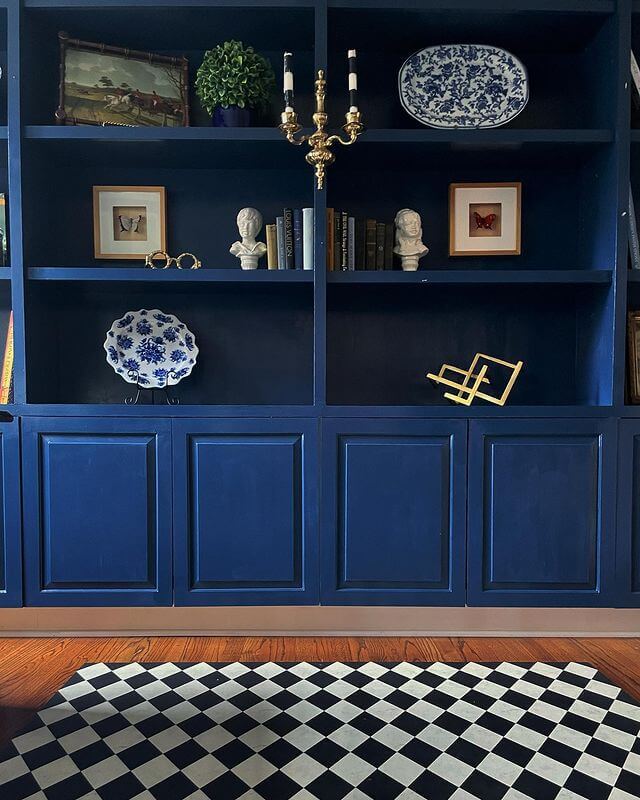 Add a wow factor to your built-in shelving by installing a candle sconce so that it adheres to your bookshelf. Light the candles as you please and pretend you're relaxing in an old-timey library. Bonus points if you pick some artful candlesticks—these striped ones are stunning even when not lit.
Place a Candle Under a Cloche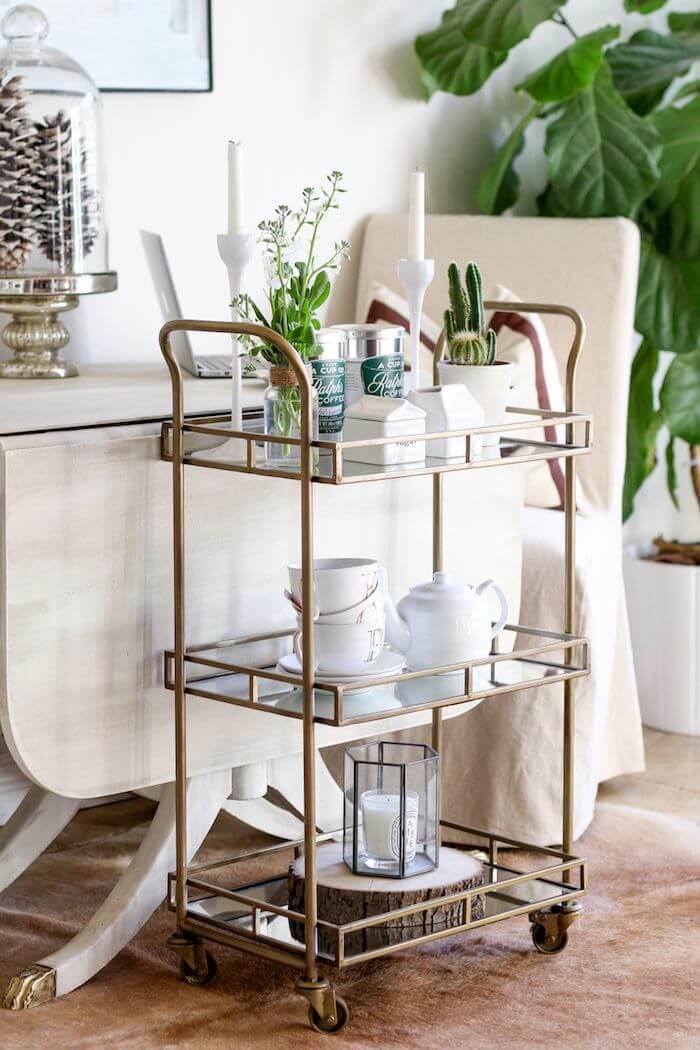 Here's another stylish example of placing candles on a bar cart. A cloche is an excellent way to add some oomph to your candle setup. Here, a single jar candle is given extra special treatment and really stands out.